Reviews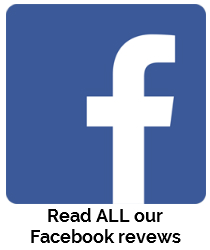 Pete enjoyed the North Cornwall Coast
We really enjoyed our recent golf break in Cornwall. It was our first stay in Boscastle and the Riverside Hotel was very comfortable with a good restaurant. The only drawback was the lack of a bar and no cask ales, but a good pub, the Cobweb, was just around the corner. We also ate and drank at The Napoleon Inn at the top of the village, taxis required for us! A stout walk, especially coming back down, but well worth the effort. Good beer and decent food. All together, a good time was had by everyone. Many thanks and we shall definitely be booking with you again. June 2019
Marco & Pollien travelled from Holland to Cornwall
We had a superb time in Cornwall! The golf courses were stunning and a real challenge for us. The Count House B&B in Carbis Bay was very good. We would really like to encourage you to have more golf-guests staying with Helen and Neil. The rooms were clean and spacious and there was free tea, coffee, biscuits etc. The breakfast is really good and kept us going for a day on the golf course. Helen and Neil are very friendly people, they always had time for a little chat and they are really looking after their property and house well. Parking space is available, which is a must around St. Ives because streets are narrow and there are lots of people around in the summer. Easy walk to St. Ives (20 minutes) with plenty of restaurants.
About the golf courses: Perranporth was the absolute top, although is was quite difficult with the extreme summer circumstances: fairways were very dry and brown, so it was difficult to distinguish between fairway and rough. Mullion Golf was also very nice to play, rather quiet and with spectacular views of the ocean. West Cornwall was perfect. The course a litttle less difficult than Perranporth and the greens in good condition.
Overall: all three golf courses excellent and we really enjoyed the sea views and playing on the cliffs of Cornwall. Greenfees were prepaid, so there was little contact with the people. What we missed on all three courses, was a little more explanation, for instance about the blind holes etc.. As a first time visitor it is not very evident to find your way around on these golf courses. We thank you for your time and effort in this trip! August 2018
Kevin enjoyed the challenge of North Devon
Everything went to plan. The Seagate Hotel was ideal for our position, good breakfast. Saunton East and West were as tough as expected and a friendly club. Royal North Devon was really tough with the wind and heat 31c as we teed off. Oake Manor was a good end to our trip. All recommended. July 2018
Ewan played on the North Cornish Coast
Perfectly organised trip with rounds booked at St Enodoc, Perranporth and Trevose. Lovely accommodation at Trevose, great facilities, timely transfers and excellent value. Not to mention the fantastic standard of the golf courses themselves! June 2018

Tony played Mullion & Perranporth
The trip was well prepared and the golf courses were superb. If any fault could be found it was that hotel was continental breakfast only and we were unprepared for the additional cost for English. Thoroughly enjoyed the long weekend. June 2018

Mark headed west to Cornwall
We had a great trip, the weather was fantastic, not a cloud in the sky. The courses were brilliant too, all the lads loved Mullion and the Kendleshire was a great course to finish the weekend off on. We are looking at going again next year! June 2018
Richard enjoyed the variety of Devon
I just wanted to let you know that we had a really enjoyable golf break this weekend. East Devon was really tough but Dawlish Warren and Woodbury Park were a bit more forgiving. All three were very different but our group seemed to like Dawlish the best, partly because of the setting but also because we could walk there from the hotel. They all thought the hotel was great as well, even though we did bring the average age down by a few years!
Thanks again for your help with arranging the break. I'm not sure where we will be heading to next year but I will certainly be in touch when I get around to planning it. Any recommendations would be welcome, ideally a bit closer to home (Reading) if possible. May 2018
Margareth & Tommy went to Cornwall
We thank you very much for the perfect booking you have made for us. The hotel is very nice, fantastic food, friendly and wonderful staff. May 2018
Andy enjoyed Cornish hospitality
Trip was fantastic, a big thank you Stewart for all your help and organisation as our trip exceeded all our expectations. Mike & Viv at the Inn and Lodge at Balnoon were great hosts, rooms were very clean and comfortable and breakfasts were very tasty. West Cornwall, Mullion and Perranporth courses were great to play with stunning views of beaches and out to sea. All club houses were very friendly and accommodating, Cornish people are very welcoming. Weather was a little changeable daily but not one drop of rain fell upon our heads whilst playing. I was congratulated on the organising of the trip but this has to be passed to you, it could not have gone any better if we'd have tried. We'll be back at some point and will recommend your company to anybody we know looking to do similar. April 2018
Bob played golf in South Devon
Devon was brilliant the six of us had a glorious time the accommodation was excellent and the food magnificent we only had breakfast but did not need to eat all day until the evening meal there was so much to choose from. Stover, Dainton and Torquay golf courses were excellent and they looked after us at all of them. The whole five days were made even better by the amazing weather. May 2017
Ian enjoyed the Dartmoor Golf Tour
As always very professional, with any changes to Itinerary easily achieved. The quality of Courses chosen and the "Treasure of Tavistock", the Bedford Hotel, was an excellent base to work from. As a package for 6 it was very good value and we will certainly continue to book with the Company. It can truly be said that Customer Satisfaction is their primary objective and has certainly been achieved whenever we have booked with them. 12th July 2017


Peter went on our Atlantic Links Tour
Everything was well organised and went without a hitch apart from OUR golf. The staff at the Molesworth Arms in Wadebrige were very helpful and friendly and the Brookfield B&B in Braunton is 1st class. Trevose, The Point, St Endoc and the Saunton courses all had their own challenges in breezy conditions. 29th June 2017