Bigbury Golf Club
We can offer any combination of courses and number of nights so please just request, we will be delighted to assist.
Course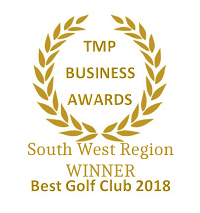 People who visit this famously friendly, cliff-top golf course near Kingsbridge in Devon will never forget the experience. This challenging yet forgiving coastal golf course offers 18-holes, 6000-yards and is a very fair par-70. There are stunning views in all directions: Dartmoor to the north, Burgh Island to the west, and on the eastern flank, Bantham Beach and the winding River Avon. Sea breezes can make it interesting and different every time.
Bigbury has been providing a challenge for golfers of all abilities for 85 years. Today, its 18 holes total 6,035 yards for men, 5,544 for ladies. Par is 70 and 73 strokes respectively. The fairways are wide and the greens fast, but club selection is complicated by sea winds and by well placed trees and bunkers.